Brooklyn Living is the website for Brooklynites and visitors to discover the rich cultural roots of our city and to understand how it is changing into the middle of the 21st century.
---
| | |
| --- | --- |
| | It is a beautiful day in the neighborhood |
---
---
MTA raises fares again and get keep homeless off the trains - Welcome to 2017
To celebrate, today is National Jump the Turnstyle Day!!
What else can we do? We rides don't matter? They spend money without any consideration. Nothing but the best for the MTA. Billions for wifi, but they can't keep the cars clean and the homeless of the trains, and off the stations, and they raise fares at WILL.
So have fun and jump a turnstyle!! And Protest.
Well, 2016 has seen quite a summer in Brooklyn. Out Mayor has allowed the Borough to be run over by the homeless. The boardwalk at Coney Island has been overwhelmed by homeless ans so has the subways. The City Coucil is passing a new tax on poor people who walk to by groceries. They are charging 10 cents a bag. The 4th of July, however was nice and we had a great time as for the first time in quite a few years, Macy's fireworks have been on the east river, giving Brooklyn a first class view. See these great pics taken on the Ocean Eagle from Sheepshead Bay.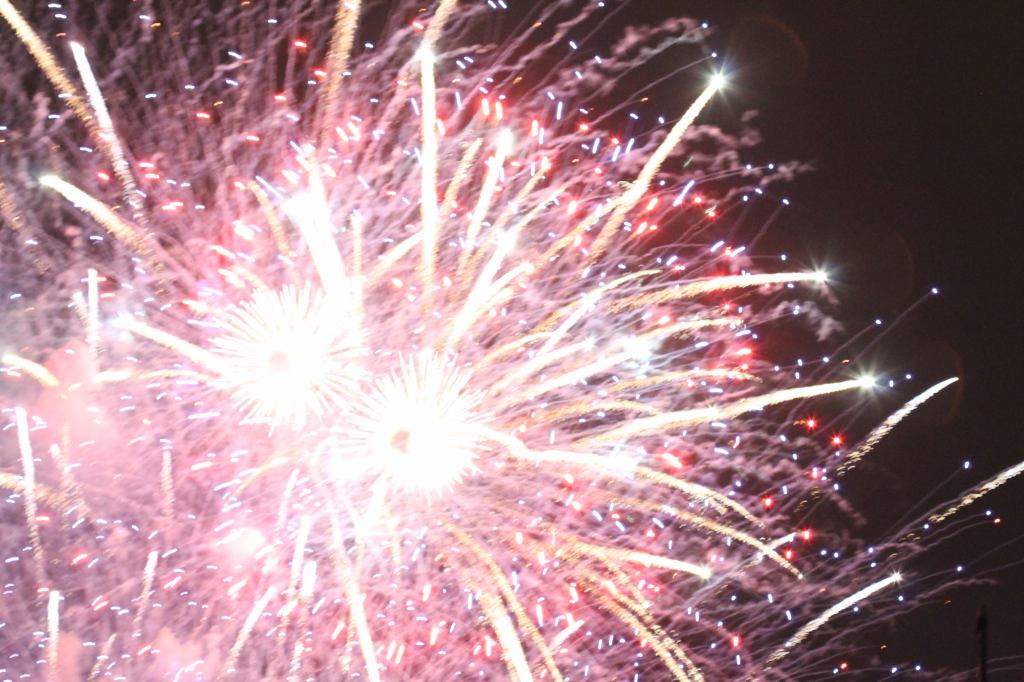 The NY Mets win the NL Eastern Division for 2015. Anyone growing up in the 1960's and 1970's lived in the wake of the Dodgers leaving for Los Angeles. Brooklyn of crazy for Baseball and the Mets were adopted by the Boro. But even in the mid-1960s, people around Brooklyn were still intimately familiar with Koufax and the Dodgers, watching the team from afar with great interest as their hero entered the WS many times, lead by the Jewish boy from Brooklyn who refused to pitch on Yom Kippur.
Gil Hodges was well planted in the Brooklyn community, as was many other Dodgers. Gil's Bowling Alley was a local hangout and my parents met the Hodges and others ballplayers at the Lanes. By 1969, the town was NY Mets nuts. Green Buses were filled, leaving from the Junction to the outland of i Shea Stadium, a service long gone. Mets colors few all over town.
The beloved Mets, were the only team I knew growing up. My mother would tern in here grave to know of any other team being cheered for by the locals. So now the Mets meet the Dodgers again the playoffs. Unlike 1988, there are almost no more Dodger fans alive anymore. But I miss you all.
Here is a list of NY Mets Resources
---
The 48th District is lucky because Chaim Deutch has been elected to represent them for the next 2 years. Chaim is a long time advocate for the community who finally has stepped into the daylight and out of the shadows of his former employer, Michael Nelson. His energy is limitless and his children and mine are good friends
Prior to having any political involvement, Chaim was busy organizing the community with the establishment of Shomrim patrols in Midwood and is part of the NYC Auxiliary Police volunteers. So now that we endorsed him and he won the election, we might occasionally see references to his votes on the council and activities. The latest vote involved the council passing the bill that requires open reporting of Solitary Confinement activities at Rikers Island. He explains that when people come out of prison, hopefully they are not in greater mental health trouble than they were when they entered prison. He also supports greater mental health services outside of prison and in the overall healthcare system.
I don't know if we can "fix" people in prison, or if that should even be our goal. I do know, however, that Solitary has been used to brutal levels in the prison and the statistics on the use of Solitary by Rikers staff has been startling and difficult to get clear data on. We can't have this. It serves no public interest and Chaim is spot on with his vote. The PBS News Hour reports that 25% of teens . This is not a Left-Right, Democratic-Republican issue, but a wrong-right issue. One individual spent over 300 days in Solitary confinement without ever being convicted of a crime. This is not acceptable.
The 25MPH Speed Limit is Worthless
The current activist Mayor has decided that if you need to get from one point to another in NYC then tough! People are dieing on the roads! What is the solution, stop them from driving. We should all just sit here on our buts collecting welfare checks rather than running to JFK on Atlantic Avenue.
The really upsetting thing about the latest move to change the speed limit to the crawling 25 MPH is that the cause of the majority of fatalities on NYC roads is not the 35 MPH limits, but the lack of enforcement and the reckless driving that is permitted. A case in point is Atlantic Avenue. Atlantic Avenue is an absolutely essential thruway from Central Brooklyn to JFK airport and Queens. In truth, we need a highway there but we don't have the space and the road shares the LIRR. Posted speed limits have been 35MPH for years but drivers never drive less than 50MPH on large stretches of the road. It is an essential access artery without which we are completely locked into the borough. So this idiot Mayor changed the limit to 25 MPH. Pedestrian Deaths Problem Solved!!! Not!! The drivers still drive at 55. The street is still impossible to see around. The crosswalks still don't leave enough time to cross over. There is still zero enforcement. But the SQUEEGIE Man is back! Now though, it can be a huge money generator as ten more MPH on speeding tickets is a huge cash cow for the working class New Yorkers who most use the road.... you know the guys who have to get to work Damn It.
Want to read a lie? The NY Post reports
"The epidemic of traffic fatalities and injuries are unacceptable," said NYPD Transportation Chief Thomas Chan. The speed limit drop is part of a larger plan to create slow zones on thoroughfares throughout the city, as Mayor de Blasio seeks to end traffic deaths in 10 years.

Arterial roads, which are major roads but not highways, make up only 15 percent of the city streets but represent 60 percent of pedestrian deaths, according to the DOT.
Really? Are we all stupid? Those 15% of the city streets are responsible for about 80% of the traffic because 100% of us depend on them to get the hell around, and in and out of the city. There is no epidemic.
Well, summer is here and few people can put together a NYC and Brooklyn summer vacation like Ole Mrbrklyn here. This has been a great summer for fishing and the water front. I've spent considerable time, over the years, as a passenger on most of the Brooklyn based boats including the old Pilot, Explorer and current boats like the Ocean Eagle, Captain Dave, Flamingo III, and, the Marilyn Jean IV. Last Year we have fished the Marilyn Jean day and night, rain and shine, and the pilots of this vessel put me on the fish every time and have also attracted a very decent group of traveling companions. Tony Pelican, Frank, Felix, Anthony, Joe Joe and Ralph never fail to make good company, and to freely help with a tip or two on how to bring them in. We've had some memorable times.
There is one particular new Regular on the on the Sheepshead Bay Boats, Kevin, who has proved to be dangerous. This individual, pictured here,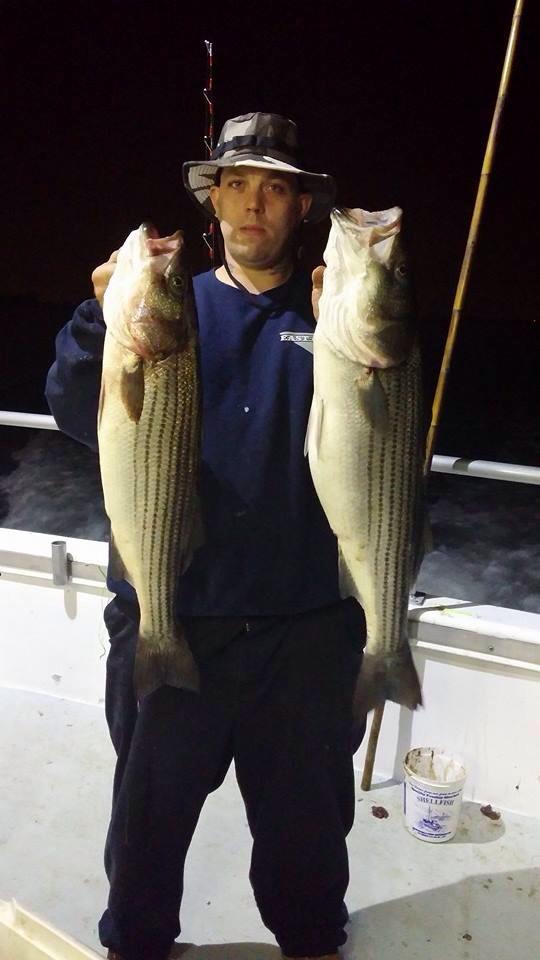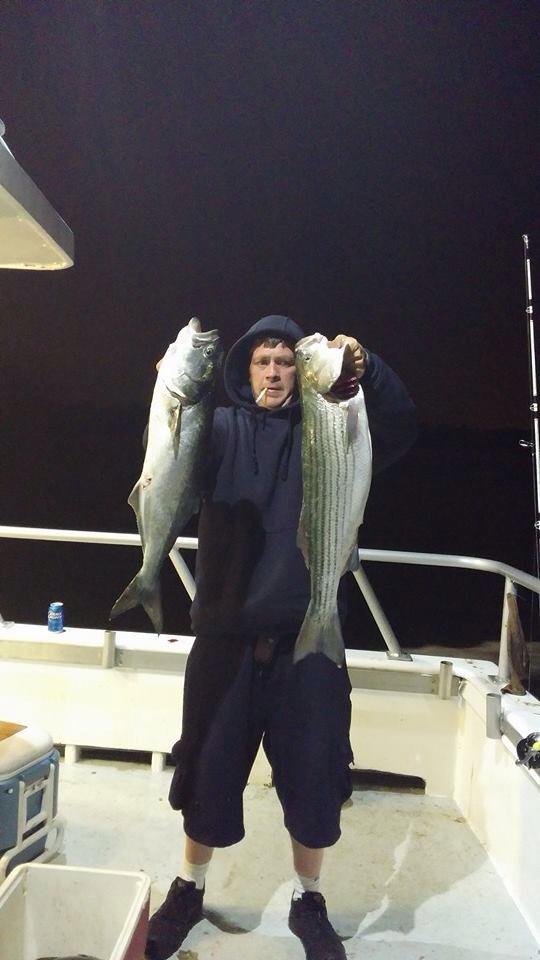 is a very dangerous individual who most often is found in the starboard side stern with his African American wife, and possibly a 10 year old boy. They often travel in a white van. They need to be avoided at all costs as a safety measure. They are both dangerous and you do not want to run into these two. Any minor incident can suddenly explode into an unpredictable waylay. My advise to you is if you are looking for a fishing boat out of Sheepshead Bay, especially on the weekend or at night, and want to have a good time, take a quick walk to the back of the boat and see if this man is there. If he is, then complain to the captain and find another place on the boat to fish. There are also other boats in the harbor to fish for the evening. If you are on the boat and you find yourself with this individual immediately file a complaint with he captain if you have any trouble at all. Eventually, he will be banned by every ship in the harbor.

Sheepshead Bay is not, by any means, a dangerous place. People are friendly and trustworthy. Its a wonderful place to to fish. There are 8 million people in NY though and Docks everywhere have their list of problems and pitfalls that are best avoided. I only post this in order to save you some grief.

Here is the new fishing section on Brooklyn Fishing and Fishing Reports
Heading: 2013 Politics The term limits are finally taking affect, which is presenting the public with a bewildering number of new candidates for city council. Within Brooklyn, the large block of ethnic Jewish voters have a chance to put elected officials into office. Since Jewish political power has been gerrymandered from existence within the Boro on the federal congressional level, these local elections are perhaps alone in allowing for Jewish representation. Furthermore, many minority areas have been left with minimal leadership development as politicians of the Democratic Party sit on districts and have discouraged constructive participation. Meanwhile areas of the northern borough have not yet unlocked their political voice as newer residents of redeveloped communities. All this can change with the term limits. There has been a lower level leadership vacuum in the city since Koch administration. There are just not enough experienced and decent candidates to even make a field for a Mayoral race. Term limits can change this starting this year.
Chaim Deutsch
In the 48th Council District, the best Democratic Candidate, by far, is Chaim Deutsch. Chaim Deutsch has been in city government for nearly 20 years, but that would not alone be a reason to elect him. In fact, that might be an argument to keep him out of office except that Chaim Deutsch has a record which when examined shows someone who truly understands the essential meaning of representation of a community and supporting its needs. Chaim Deutsch has raised, and continues to raise his children in the community and has done the foot work for decades, working to protect our interests, may it be from working with the people who suffered losses from Hurricane Sandy to something as small as registering bicycles with the police department in the 70th precinct. But he doesn't just bring city services, but he motivates the community through his enthusiasm, hard work and example, to come to the city's agencies and political structure to bend the city to the community's needs. Chaim is a community worker who isn't just trying to pluck the greatest prized pork for specific constituencies. He does not view the City Government as a huge Thanksgiving turkey to be carved up to the bone and left empty after a feeding frenzy. Chaim has a record of organizing people to work for and with the City for the community, and that, not pork barrel politics and payola, is the very cornerstone of good governance.
In the wake of the Bloomberg administrations 12 years in office, a lot of change will be rushing it. Bloomberg has left a good part of this City fundamentally broken. His mayoralty has all but ignored the outer boroughs needs, in his rush to regulate everything that moves, and stamp out the rest. He has pushed his agenda of bicycles, commuter taxes, and fattening the MTA relentlessly, making expensive changes to the city's landscape that would make it difficult or near impossible for future governments to undo. It has become a city that can't pick up the trash on Kings Highway and Pitkin Avenue, but has lined up pretty new bicycles all over downtown Brooklyn by the thousands and planted trees in the middle of Ocean Avenue. It can't motivate the MTA to hold down expenses and provide services, but it can fine outer borough eating establishments in a discriminatory manner, raising record amounts, and forcing local businesses into bankruptcy, while the rats run naked all over the subway tracks. Meanwhile, the City Council has been asleep at the switch, concerned mostly with their pet pork, allowing itself to be steamrolled for a price. Over site, budget and control as been the last thing the council has been concerned with.
The 48th Council district deserves a City Council member who can represent us, not just cut deals for more pork. He understands that each of us must feel like they are participants IN government, and not just clients OF government.
Weiner and the Brooklyn Representation Fallout

Brooklyn Historical Tours

The Brooklyn Museum has over 2000 photographs of historical Brooklyn which are not on display by Photographer George Bradford Brainerd who lived from 1847 through 1887. Over 200 of them are reproduced on the Museums Website and it deserves a look (not to mention an exhibit). This is a marvelous and critical collection which preserves our heritage.
More MTA DEBT: The MTA is still out of controll
Live Big Gun Amuminition Dump found off of Bensonhurst waters

The latest news from the MTA is that they are taking over Nostrand Avenue with a exclussive new Bus Lane, dividing one of the tightest and busiest streets in the Boro, in half, and harrasing Brooklyn Residents for years to come. All this is from an MTA that cancelled the Cortelyou Rd bus supposedly because it didn't have enough money.
One of the worst aspects of this Bus Zone will be the ability of the Bus Drivers create total mahaim by controlling the lights through the Junction, one of the hardest intersections in NY to travel through because of the blocking action of the lights on the crossing over the Flatbush and Nostrand avenue crossing
The biggestest Secret in NY is the Department of Educations's phone number, which 311 doesn't have and which isn't listed on their website.
The number is 718-935-2000
From WNYC:
Just how bad are they? MTA Chairman Dale Hemmerdinger earlier this week predicted riders would be calling up their legislators later this year, saying, "My God, I can't get to work on time!"
While Brooklyn has always been where America is at home, small neighborhoods, tight communities, and strong culture, a new element has sprung open on our shores, one of hipsters, world acclaimed artists, craftsman, fashion and youth. And as the world has flooded into our borough, few places could have been better prepared to accept them. And while the industrial brawn of this city has waned, new centers of craftsmanship, theater, film, technology and commerce have found homes all across this borough. In case you haven't heard, Brooklyn is now the place to be. The flurry of activity in our burg has ripples all across the world from the salons of Paris to the tech hubs of India. Brooklyn is going through a historical transformation, such as the likes which the world rarely witnesses. Come join Brooklyn-Living in the celebration this great place.