Brooklyn-Living Brooklyn Historical Tour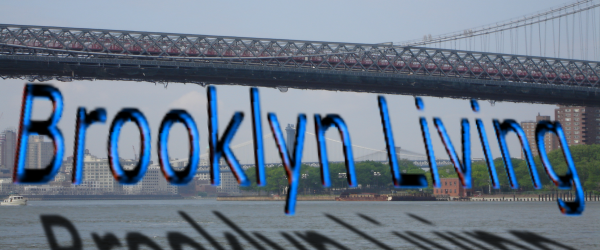 Williamsburg was a seperate village settled in Western Long Island, on the far side of Wallabout Bay, which is now filled in and the US Navy Yard. It was purchased from the native Lenape Indians in 1638 and became chartered at Boswikck, later called Bushwick. The locals in Brooklyn called it "The Strand". The bay itself was the site for the Brittish Prision Ship called The Jersey. The Jersey and other prision ships in New York Harbor killed over 11,000 men through torture and general bad conditions. They were essentially used as dungeons. The Prison Ship Martyrs Mounument has a crypt from the bones of prisoners which washed ashore in the decades after the revolution.
As ferry service developed, a major ferry service was run from Williamsburg to lower Manhattan at what is now Grand Ferry Park, located today at the tip of Grand Street and Kent Avenue, along the East River in the shadows of the Williamsburg Bridge. Some of my favorite vista's of Brooklyn can be seen from here, as all three Brooklyn East River Bridges can be seen together over the waters of the esturary.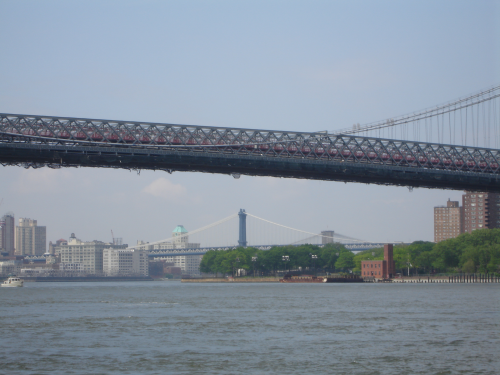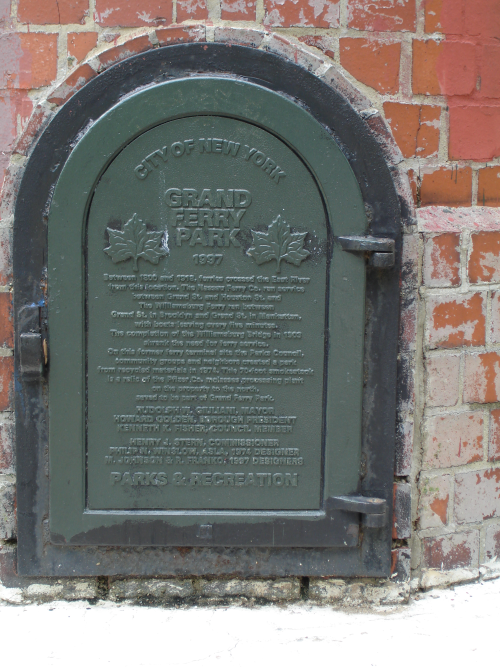 The Plaque at the foot of the Smoke Stack at Grand Ferry Park.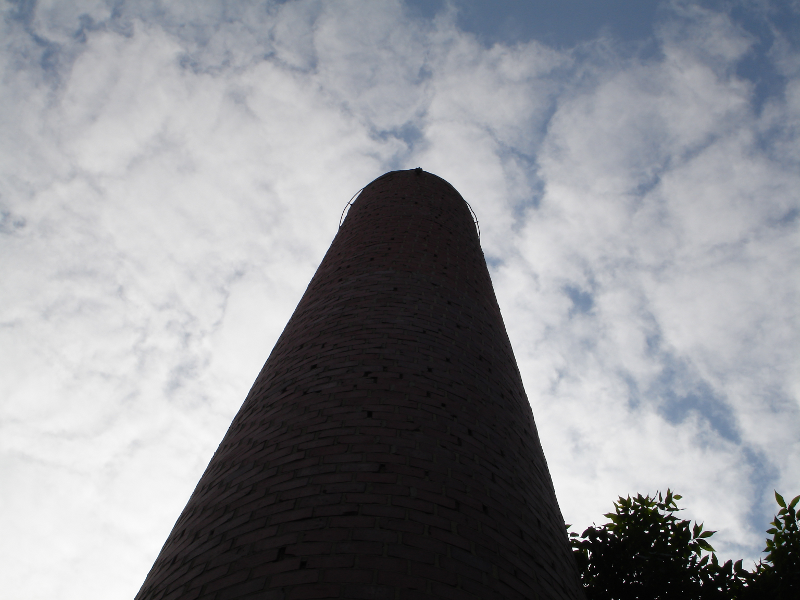 The Classic Smoke Stack preserved at Grand Ferry Park is one of the great sites in Williamsburg, and landmarked. You have to appreciate the wonderful thick skies above the Borough, typical of our East Coast environment.
It's always tempting, when I write these web pages, to begin an serious dissertation on Brooklyn History, and indeed, I've written those of the Internet many times since 1996, but this is about a tour of Historical Brooklyn and Fulton Ferry and the Bridge is a perfect place to start our walking tour.
Any Tour of this area needs to include a walk over the Bridge at Sunset.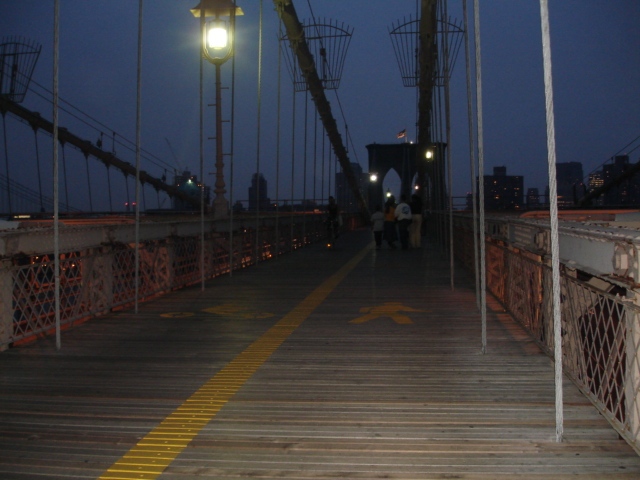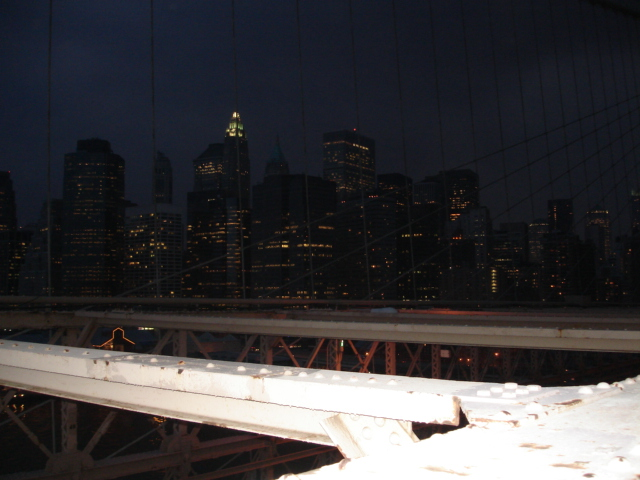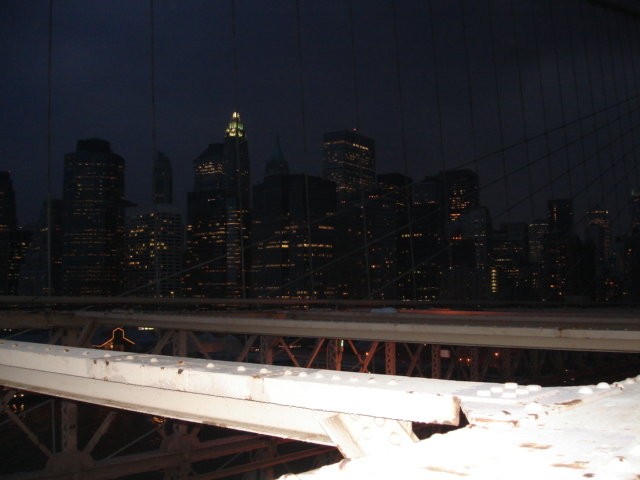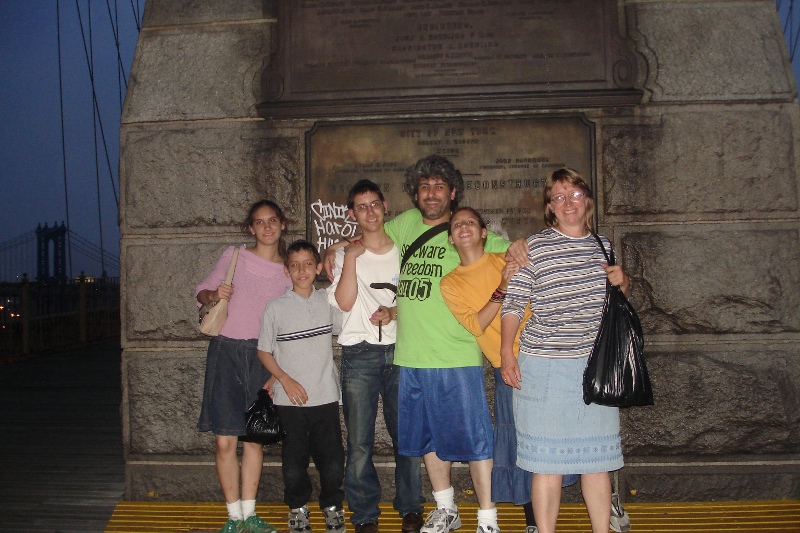 Currently, the Brooklyn Bridge Area, the Promanade under Brooklyn Heights, and the New Brooklyn Bridge Park gives stollers and explorers a new venue for facinating walks through the Brooklyn Bridge Area. Additionally, lots of recent construction has happened in this area, tucked into DUMBO and Vinegar Hill.