Brooklyn-Living Brooklyn Historical Tour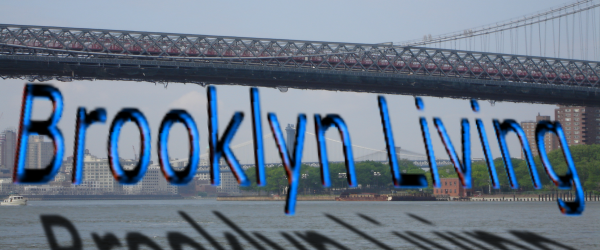 For almost 300 years the Village of Brooklyn was a small but surprisingly cosmopolitan settlement on the west end of Long Island, also known as Nassau Island and Jamaica Island in Colonial literature, settled largely by Dutch, African migrants mostly imported as slaves and French Walloons and Huguenots, who's settlement probably predated the official Dutch arrival. The Village was tethered to the commercial center of Manhattan where farmers brought their goods to market, by the Fulton Ferry along the narrowest point between the two islands.
Brooklyn Heights was a later suburban development, and not the center of the Villages activities. Instead, most of Brooklyn's actives can be seen by this early map by Stiles, the Doctor and Brooklyn historian from the turn of the 20th century who gathers and preserved much of the quickly vanishing early Brooklyn history in his books including, "A history of the city of Brooklyn : including the old town and village of Brooklyn, the town of Bushwick, and the village and city of Williamsburgh (1867)" which is available at archives.org, and other works on Brooklyn History, created this worderful map: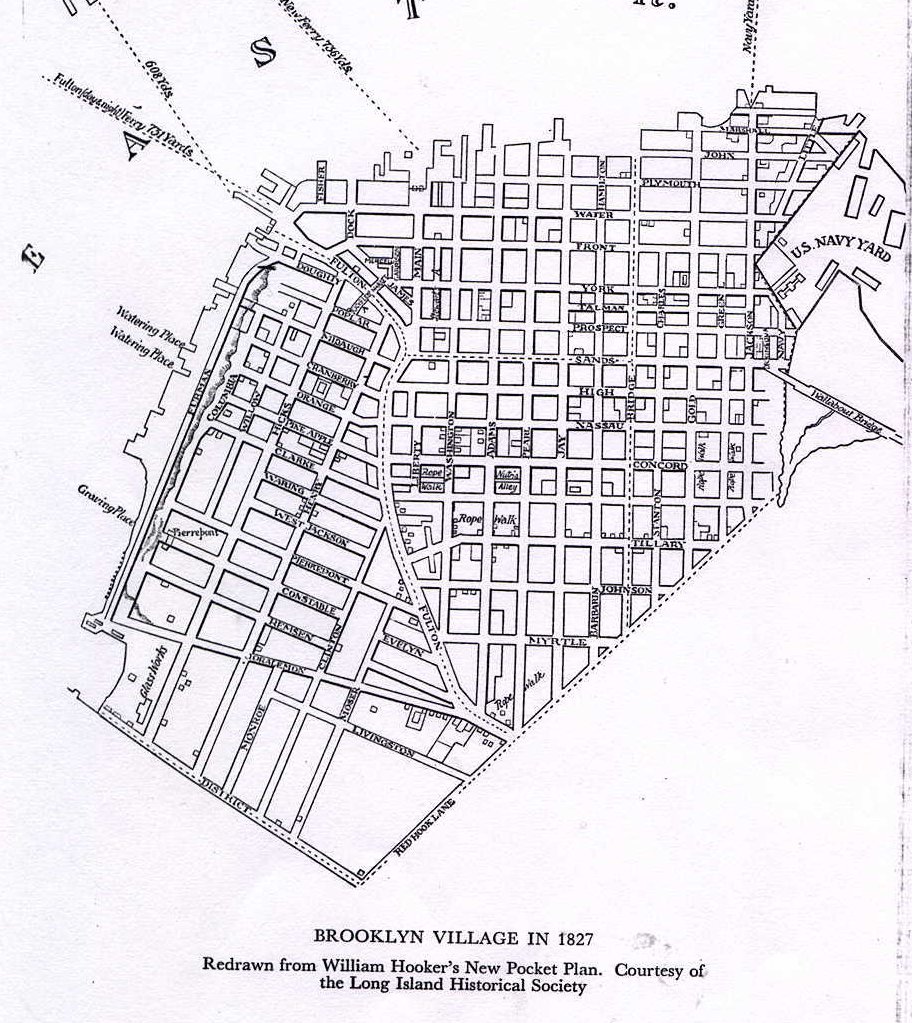 One of the things you'll notice is that for those of us familiar with life in the Borough, the street names seem strangely unfamiliar. That is because what we think of Downtown Brooklyn is actually south of the active village of that time, and much of the rest has been obstructed and destroyed by the Manhattan and Brooklyn Bridges. The rest of it is now part of DUMBO and Vinegar Hill. In fact, this famous early painting of Downtown Brooklyn which is mounted the the Brooklyn Museum: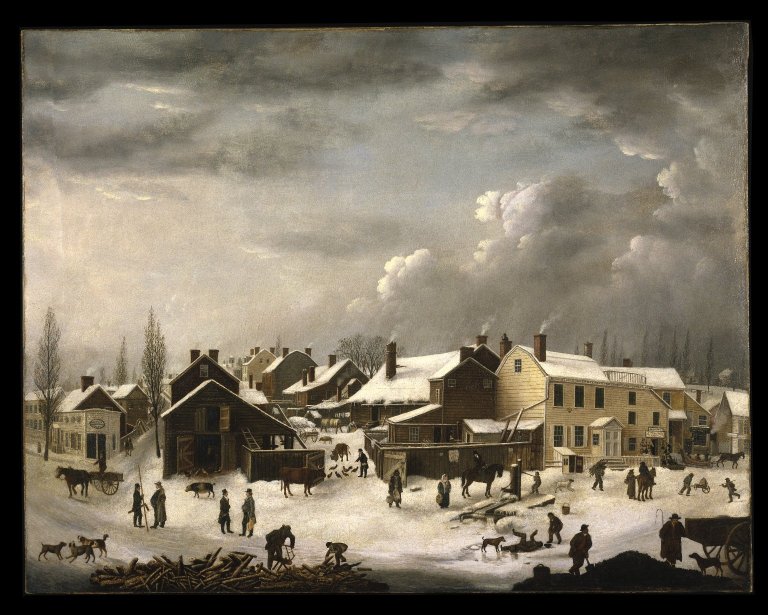 is currently located just about under the anchorage of the Brooklyn Bridge. It's always tempting, when I write these web pages, to begin an serious dissertation on Brooklyn History, and indeed, I've written those of the Internet many times since 1996, but this is about a tour of Historical Brooklyn and Fulton Ferry and the Bridge is a perfect place to start our walking tour.
Any Tour of this area needs to include a walk over the Bridge at Sunset.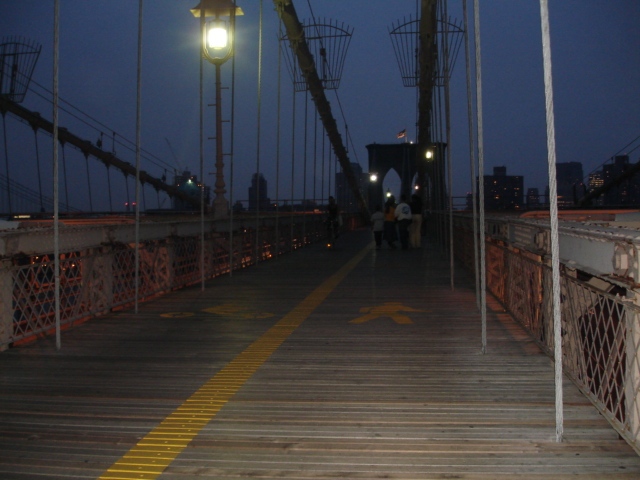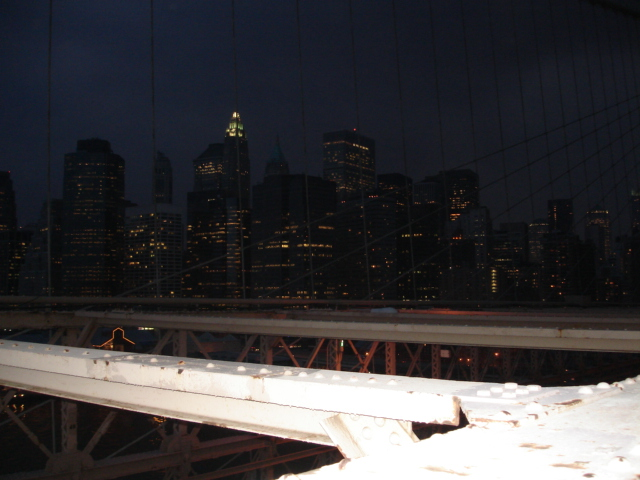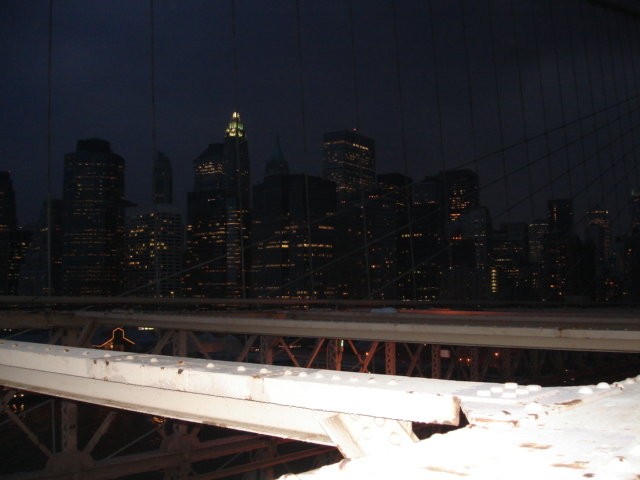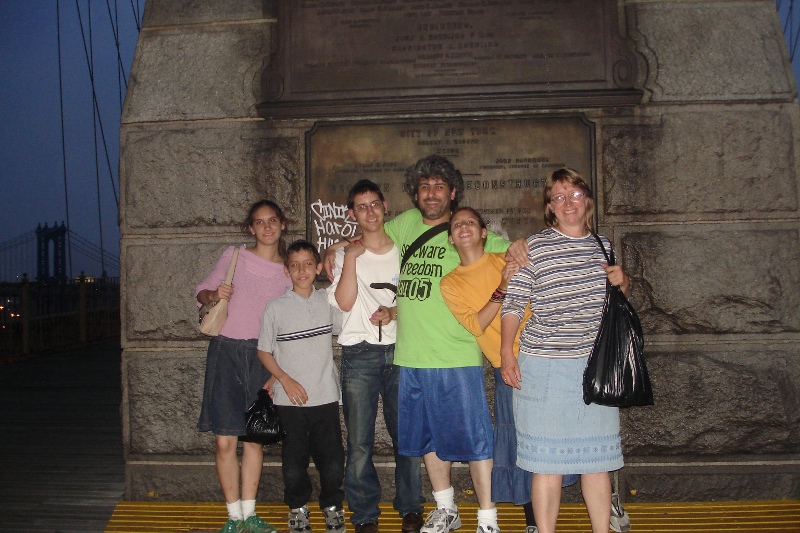 Currently, the Brooklyn Bridge Area, the Promanade under Brooklyn Heights, and the New Brooklyn Bridge Park gives stollers and explorers a new venue for facinating walks through the Brooklyn Bridge Area. Additionally, lots of recent construction has happened in this area, tucked into DUMBO and Vinegar Hill.